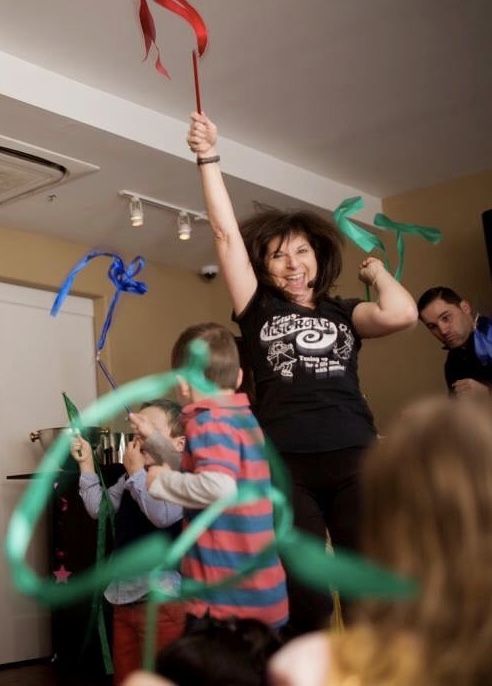 Behind the scenes…
jennie kratz
business & Marketing
Jennie grew up with Kids' MusicRound, accompanying her mom (Miss Marcia) to music class since the age of 3. At 16, Jennie became KMR's youngest certified teacher. Her experiences with KMR instilled in her a passion for family dynamics, and she incorporated that into her studies at Smith College where she studied Government with a focus on Family Policy. Jennie plans to become a doula in the near future to support families as they literally grow. Jennie currently handles administrative work for KMR of Palm Beach County, as well as Cherry Hill, NJ while working as an au pair in the Netherlands. She is thankful that KMR has given her own family a way to share their passion for children and music, and she is excited to follow in her mom's footsteps.
Miss Marcia
Marcia Kratz, Owner & Instructor - Palm Beach County
Marcia has been making music for children with Kids' MusicRound since 2000, after taking her own kids to music class and deciding to become a teacher herself. She taught at the Yardley, PA KMR center for 5 years, and then brought the acclaimed KMR curriculum to her own center in Cherry Hill, NJ in 2004. Marcia also directed Kids' MusicRound of Central Bucks County, PA from 2017-2018. She has delighted hundreds of families, communities, libraries, preschools, Mom's Clubs and other organizations with her high-energy, interactive music parties throughout NJ and PA, and is excited to continue the fun in Florida!. Marcia is also the mother to Jennie, KMR's youngest certified teacher who has been accompanying Marcia to music class since age 3. Marcia's success and the strength of the many positive testimonials from families are the reason she was awarded BEST OF PHILLY!
In her free time, Marcia likes to keep involved in the local community through synagogue events, community theater, and trips to the dog park with her husband and puppy.